Experimental Emotions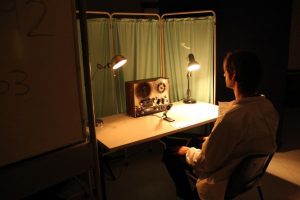 At first glance, medical research does not appear to be a particularly 'emotional' activity. Working within the hallowed sites of objective investigation – the laboratory, the hospital ward – research workers often pride themselves in standing apart from the complexity and messiness of emotional life. However, closer inspection of the history of medical research reveals that participation in experiments and clinical trials has long been an intensely emotional experience. At the centre of this lies the researcher-subject relationship: an intimate and frequently conflicted connection that reveals fractures in the otherwise impressive façade of medical and scientific labour. This project particularly focuses on medical research in Britain during the Second World War, which provides a privileged point of access into the emotional world of experimental relationships. During this period of national emergency, researchers constructed knowledge about the 'national body' in collaboration with a diverse and surprisingly subversive collection of experimental subjects ranging from prisoners to pacifists, homeless people to car crash victims. Furthermore, stretched budgets meant that this research took place in a variety of ad hoc locations, including schools, private homes, abandoned buildings, and street corners. This improvisational quality to wartime research provided fertile ground for unconventional social relationships and emotional connections to develop between experimenters and their 'clinical material'. 
Image: 'Psychic Driving', a public engagement activity run as part of this project. Cred. Stewart Caine.
The Experimental Emotions strand is led by David Saunders, a PhD student on Living with Feeling.