Compassion in Nursing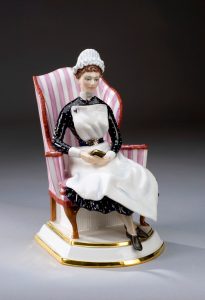 Would you expect compassion from a nurse? Most likely. Today, this emotional trait is often placed at the centre of healthcare practice. However, most efforts to explain compassionate care in modern nursing start from the assumption that compassion is an unchanging human state, across history and culture. This project questions this idea, exploring the way compassion in nursing has been constituted in different ways at different times by different groups of people. These varied depictions of care include those supported by religious concepts of female charity, as well as more secular understandings of sympathy and self-sacrifice, during the late nineteenth century. Other depictions of compassion include an emphasis on fortitude and resilience in wartime nursing; the twin roles of efficiency and egalitarianism around the introduction of the National Health Service in Britain; a return to gendered ideas of care-giving and motherhood in the 1950s and 1960s and the relationship between 'emotional intelligence' and immigration in the later twentieth century.
Almost a century after nursing became a registered profession in the UK, the representation of nursing remains understood in curiously idealised terms: the individual character of the nurse emphasised above and beyond the work that nurses do. And at the heart of this, remains the idea that compassion is a natural female trait, driving a profession that remains almost 90% female.
The Compassion in Nursing strand is led by Sarah Chaney, Postdoctoral Fellow on Living with Feeling.